Foundry Direct
Tractor and Farm Equipment Weights
Taylor Foundry offers our TAYFYCO® line of foundry direct tractor weights to all branded farm equipment dealers and select distributors.  We produce counterweights and ballast weights to fit all of the major farm machinery brands.
TAYFYCO® wheel weights and front suitcase weights are available to fit John Deere, Kubota, AGCO, Massey Ferguson, Case, Challenger, and New Holland farm tractors.  We can also fit many Mahindra, LS, Kioti, TYM, McCormick, Branson, and Versatile tractors.
As a long-time manufacturer of tractor weights, we have patterns to produce many of the older weights for International and Ford tractors as well.
OEM and private label buyers should contact us for more information about custom products.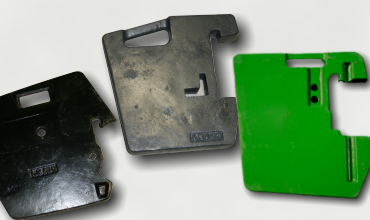 Front Tractor Weights
SUITCASE WEIGHTS
Front tractor weights, suitcase weights and skid steer weights for John Deere, Case, International, New Holland, Massey Ferguson, AGCO, Challenger, Mahindra, LS, Kioti, Branson, and more.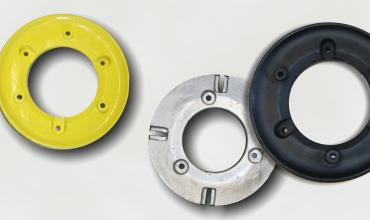 Most Major Brands
WHEEL WEIGHTS
Tractor Wheel weights for most models.  New castings, color matched to your brand.  Foundry direct to branded dealers and select distributors.  The most complete line available anywhere.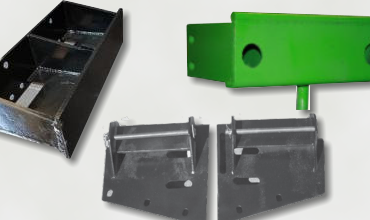 Weight Supports
BRACKETS
Weight supports and brackets for many applications.  We offer cast iron as well as fabricated steel brackets for farm tractors, skid steers, and more.  Contact us for more information.
TRACTOR WEIGHT MANUFACTURER.